Hatteras Welcomes Stephanie Tindel as Managing Director of Distribution
In support of our continued growth, Hatteras Investment Partners welcomes Stephanie Tindel as Managing Director of Distribution.
Over the past 15+ years, Hatteras has built alternative investment solutions designed to help RIAs, Family Offices, and Investment Consultants differentiate themselves from competitors to reach more qualified clients.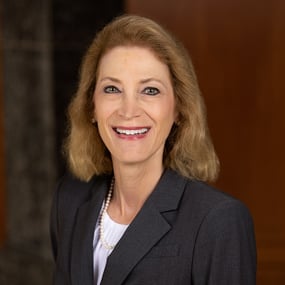 Stephanie will oversee the sales and distribution of the Hatteras funds. In this role, Stephanie leads a team of Regional Directors and Associates that cultivate and maintain key client relationships with Registered Investment Advisors, National and Regional Broker/Dealers, Family Offices and Bank Trust Departments.
Stephanie joins Hatteras with a comprehensive and influential background in the alternative investment space and brings over 15 years of executive responsibility in the financial services sector.
Most recently, she served as Managing Director, Advisor and Broker Dealer Relations for Donoghue Forlines. She also brings experience from Steben & Company, Gemini Real Estate Advisors, MetLife Investors and Van Eck Global.
Stephanie is active in her community and is a board member with Chatham Habitat for Humanity. She earned her Master of Business Administration at Fordham University, Gabelli School of Business in New York and obtained her Bachelor of Science in Accounting at New York University. Stephanie also holds the Chartered Alternatives Investment Analyst® designation.
Learn more about Stephanie here and connect with her LinkedIn. Also, be sure to Follow Hatteras Investment Partners where you can get the latest updates from Hatteras.